The Instant Group, the largest global flexible workspace marketplace has invested in CoworkIntel, a leading flexible workspace data and analytics platform based in the U.S and Spain. This creates the world's largest and most robust data platform for the flexible workspace industry covering 4,000 global markets.
CoworkIntel's platform tracks and aggregates co-working prices, occupancy and inventory to provide an authoritative data set on the flexible workspace industry. The company's anonymised data is collated from property management software and public data sources to provide a current and holistic view of flexible office space globally.
This visibility brings transparency and accessibility to a flexible workspace industry that is continuing to see increased demand post-pandemic. The latest insights from The Instant Group show that demand for flexible workspace is up 22% across the UK year-on-year and there is a need for flex to grow by 40% to meet the demand for flexible, high-end and amenity rich spaces. Indeed, CoworkIntel has tracked a 13% growth in global space count year-on-year. As these trends continue, competitive visibility is also growing in importance in the race for optimised inventory.
Through a combination of expanded datasets and extended reach, The Instant Group's investment will position CoworkIntel as a market leader in flex trends. Moreover, subscribers will benefit from the most comprehensive view of the flexible market to date: a combined rich data tool enabling strategic and informed decision-making for landlords, operators and occupiers, with a range of packages available to cater to different client needs.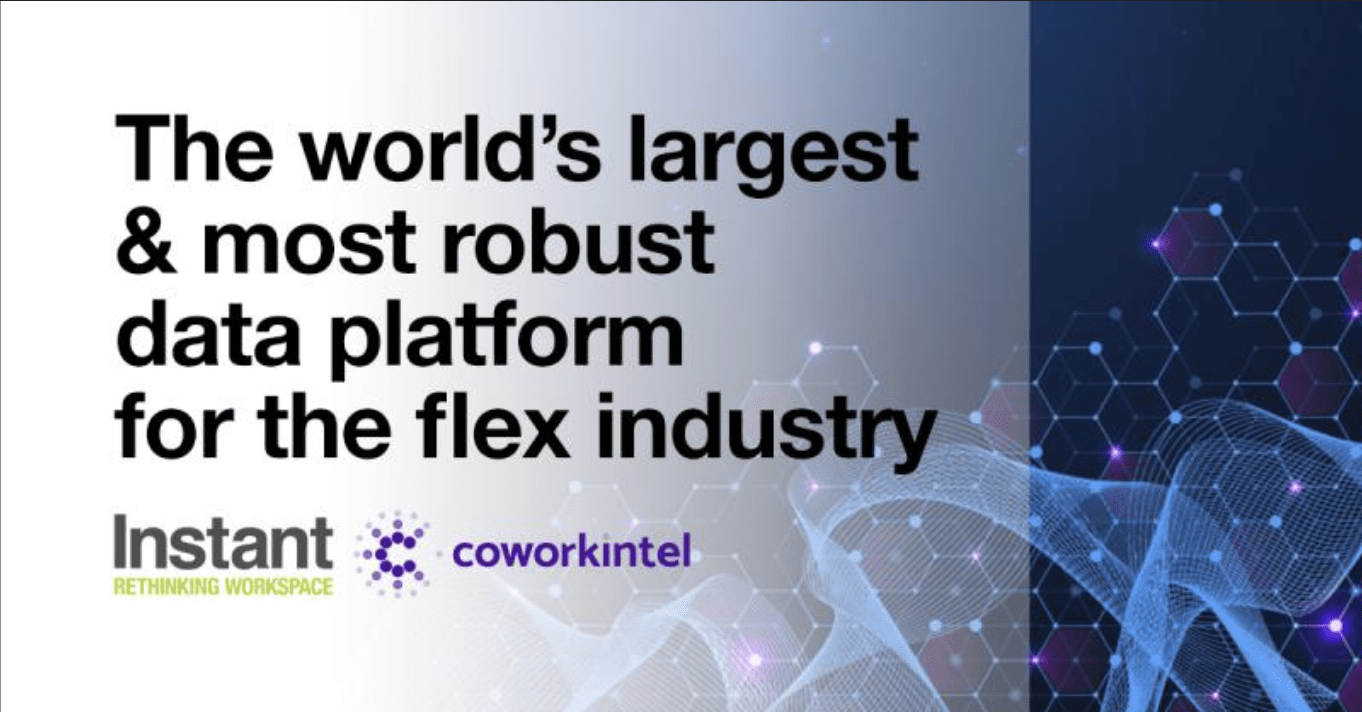 Tim Rodber, CEO of The Instant Group, comments, "The data in the platform will provide a deeper understanding of flexible workspace and its position within the wider office market at a time when demand for flex continues to explode. By investing in CoworkIntel, we will be able to scale its data, insights and increase transparency in the sector for investors, operators, landlords and occupiers."
Ben Tannenbaum, CEO at CoworkIntel, comments, "we are glad to join forces with The Instant Group to support the flexible workspace industry in its growth with enterprise-grade analytics. Instant's industry knowledge and depth make them our ideal partner in our mission to be the trusted source of insights in coworking. We have enjoyed getting to know the Instant Group team and are very excited to write another chapter together."