Coworking supply is key to understanding the industry climate and strategy for landlords, flexible office managers, brokers and commercial operators, as well as workers. Here, not only can you review current inventory numbers for coworking spaces in different world regions, but you can also understand recent supply evolution in both flexible workspaces and coworking brands themselves.
Flexible workspace & coworking supply
Our below map lays out the number of coworking spaces across continents in August 2021.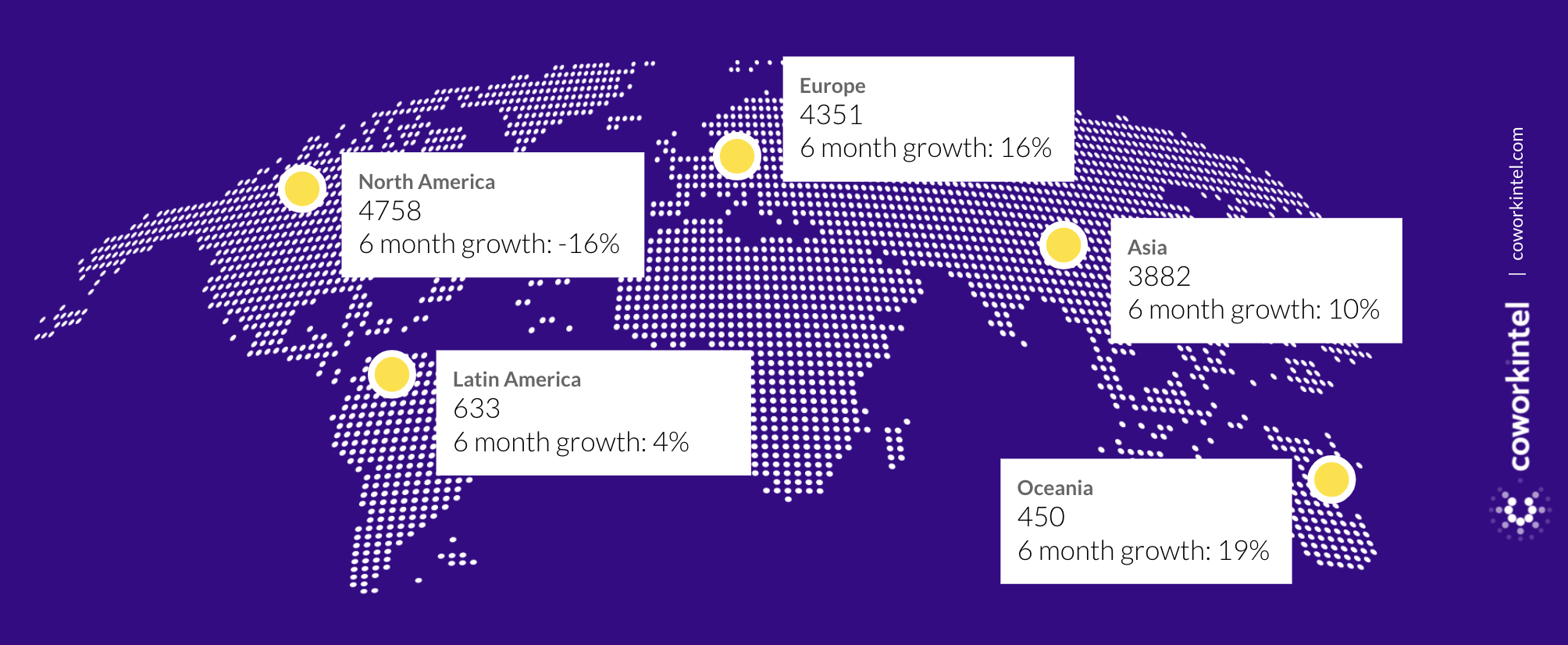 It is clear to see which continents are more developed in the coworking sector through the contrast in supply across regions. Europe and North America run pretty close when it comes to numbers of flexible workspaces. The western side of the Atlantic edges it (9% higher), however, supply there has decreased to the same degree as Europe's has increased.
Supply is a testament to how evolved and accepted the concept of coworking and flexible workspaces is in each location. Endorsement from governments & top brands in the US and London for example, has helped to propel coworking within the social consciousness. The US and UK were also some of the earliest adopters, with their first flexible office launches in 2005. This establishment is reflected in the supply numbers.
While Asia (to a lesser extent) as well as Latin America and Oceania are behind in terms of coworking supply numbers, all 3 regions have seen considerable growth over the last 6 months. Oceania has actually seen the most growth of all the areas and, with a coworking space opening as early as 2006, it should perhaps be remembered that Oceania represents the smallest population by a long shot.
The evolution of coworking supply
Looking more closely at the count of coworking spaces and brands worldwide, supply evolution also tells a story.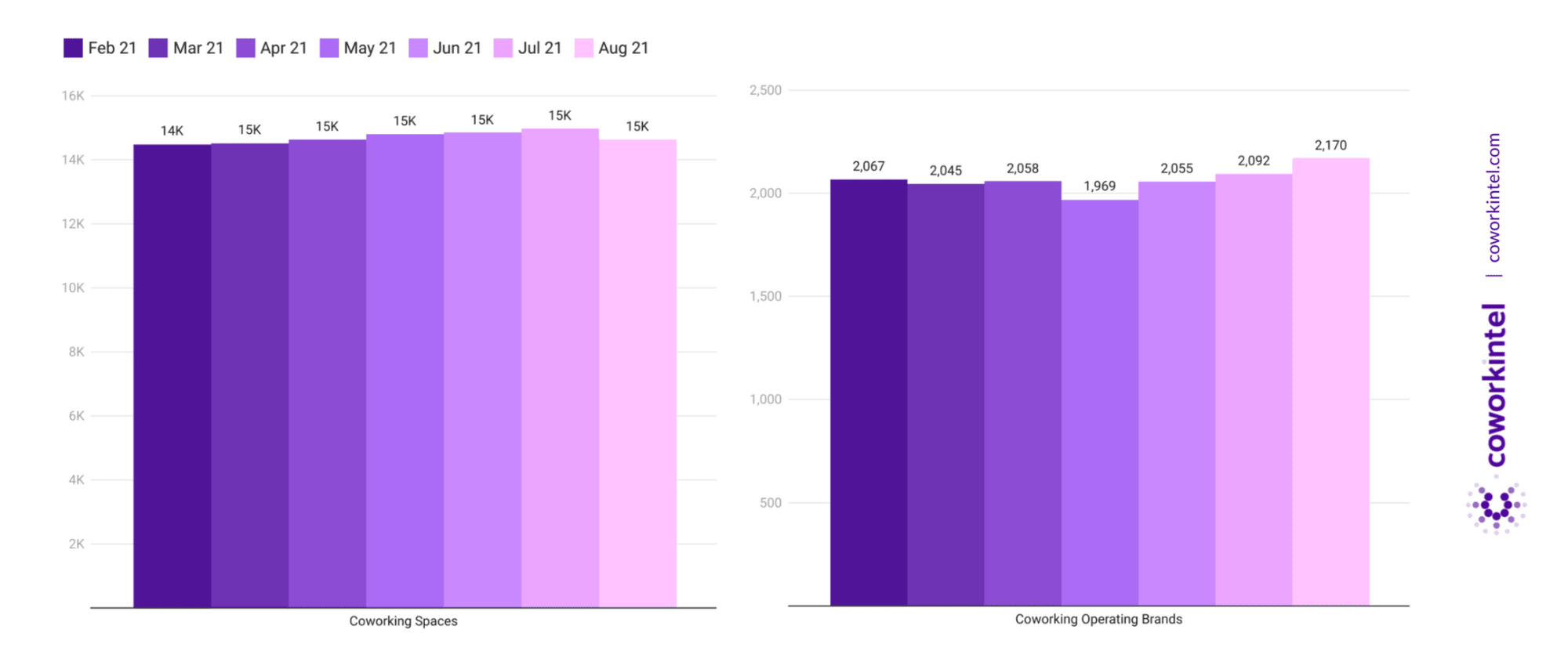 Both coworking spaces and coworking brands have seen an overall increase over the past 6 months. This tracks with increase in awareness and relative revenues seen in the sector.
As concepts become more widely accepted, and supply creeps up, spaces become more accessible, better served and competition grows. The impact of this growth in supply is also felt in pricing strategy for coworking operators, as rates are experiencing a measured decline.
View the full report here:   https://bit.ly/coworking-world-map-2021
---
Coworking data
Data on this pricing and of course supply is just the beginning of strategic visibility: Coworkintel brings operators, landlords and brokers a full array of insights to make optimal strategic decisions. Visit coworkintel.com for more information & our latest report on coworking social media.