Coworkintel has updated their coworking directory of the top flexible workspaces in cities globally. The directory is based on public reviews, resulting in the most comprehensive unbiased coworking ranking around the world - according to those using them. And guess what? It's brand new and updated for 2023! So, where does your flex space rank?
Visit the full directory to view the top coworking spaces in your area
Read on for: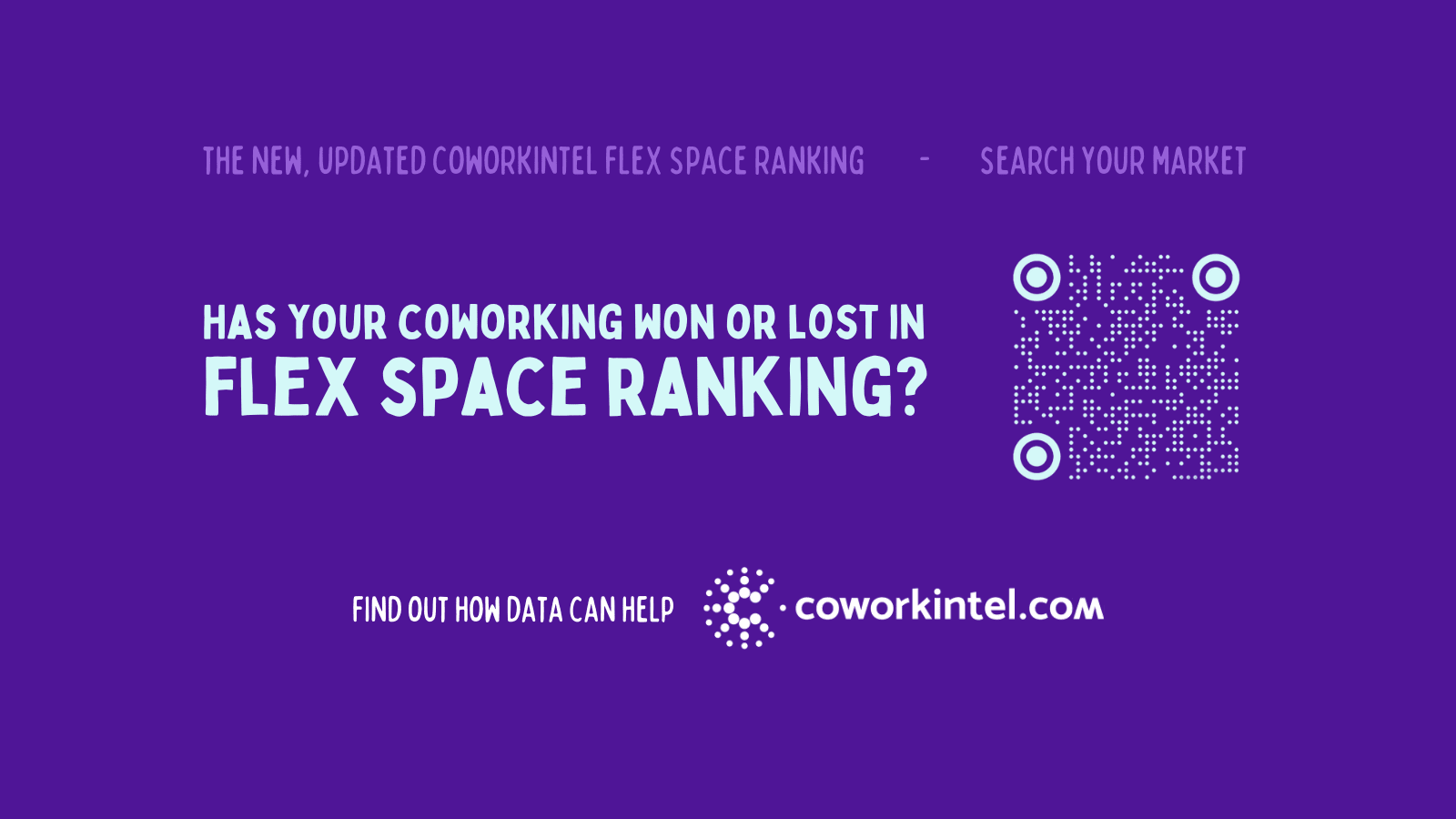 How does the flex ranking work?
Using our global flex database, we are able to breakdown ratings and even review counts for workspaces worldwide. From there, we apply our flex ranking algorithm, which averages review score and count to position the spaces in each market by consumer opinion. Coworking data -> coworking ranking.
Why do we need a coworking directory?
Ascertaining a ranking for coworking spaces in each city, based on user reviews, has obvious benefits for the users themselves. Workers can shop the best flex experiences in any desired location and inform their decisions with real user feedback. Furthermore, landlords of coworking spaces can understand their competitive landscape and operational potential for effective growth and acquisition. Flex operators themselves can gain a better sense of their space performance in the context of their competition and drive positive change throughout their enterprise. There is also a use case for brokers in gaining visibility over market options. Overall, any stakeholder in the flex sector stands to benefit from some market clarity over provision and quality.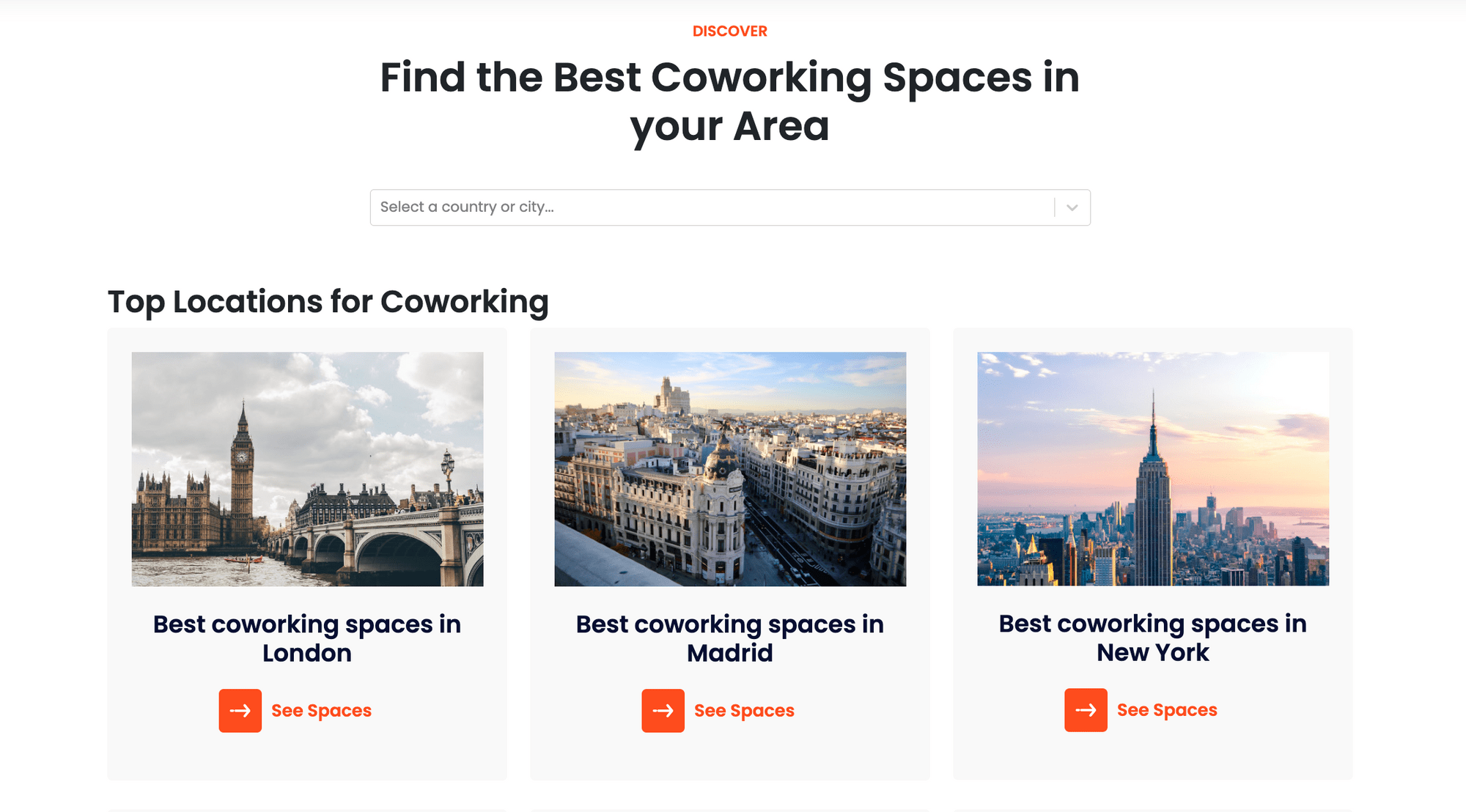 Who are the top climbers in NYC flex?: Where does your flex space rank?
Our update has revealed 'The New Work Project' as the highest climber in the New York City flex ranking. They are followed by Servcorp and Work Heights.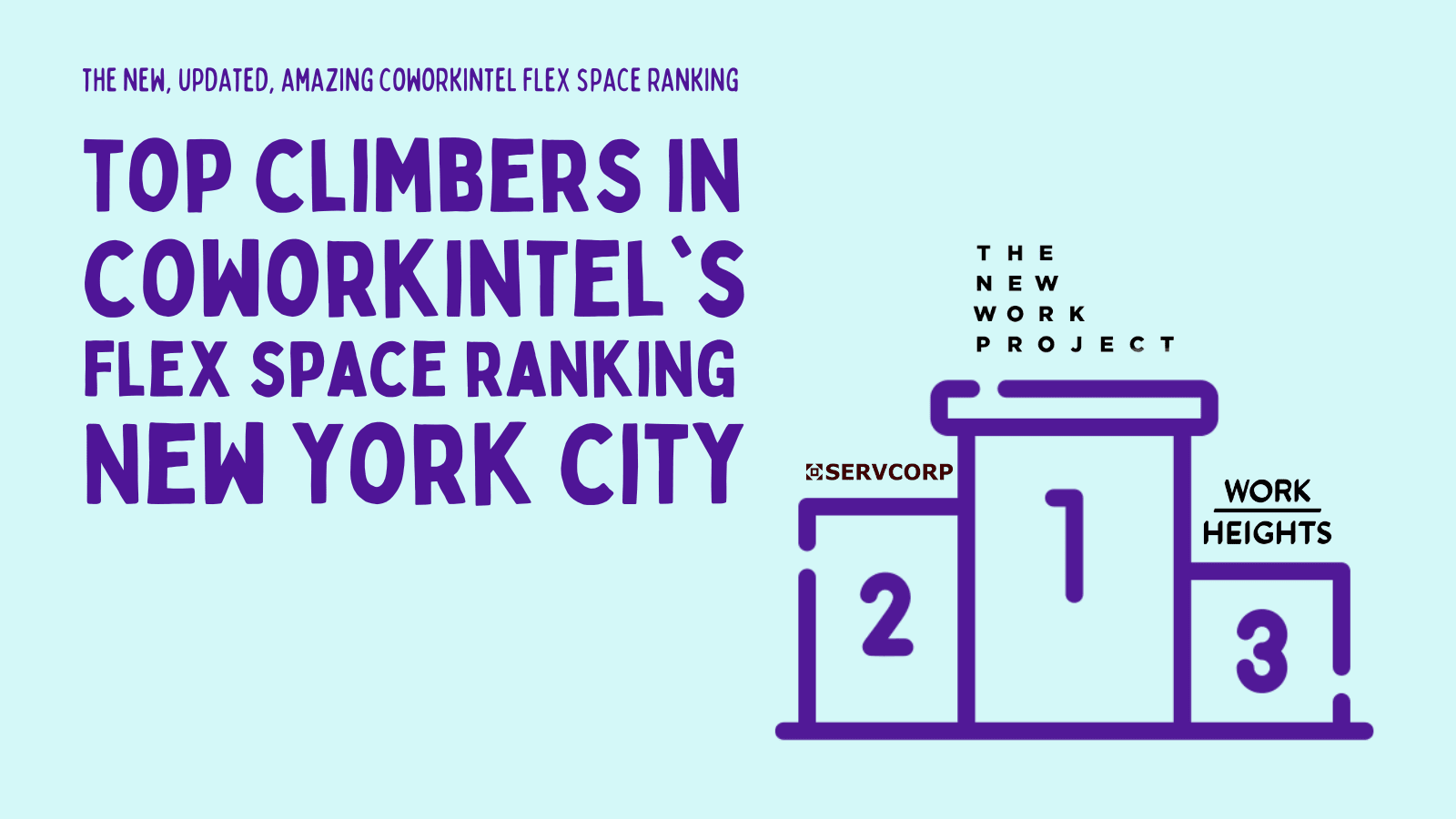 Where does your flex space rank in London?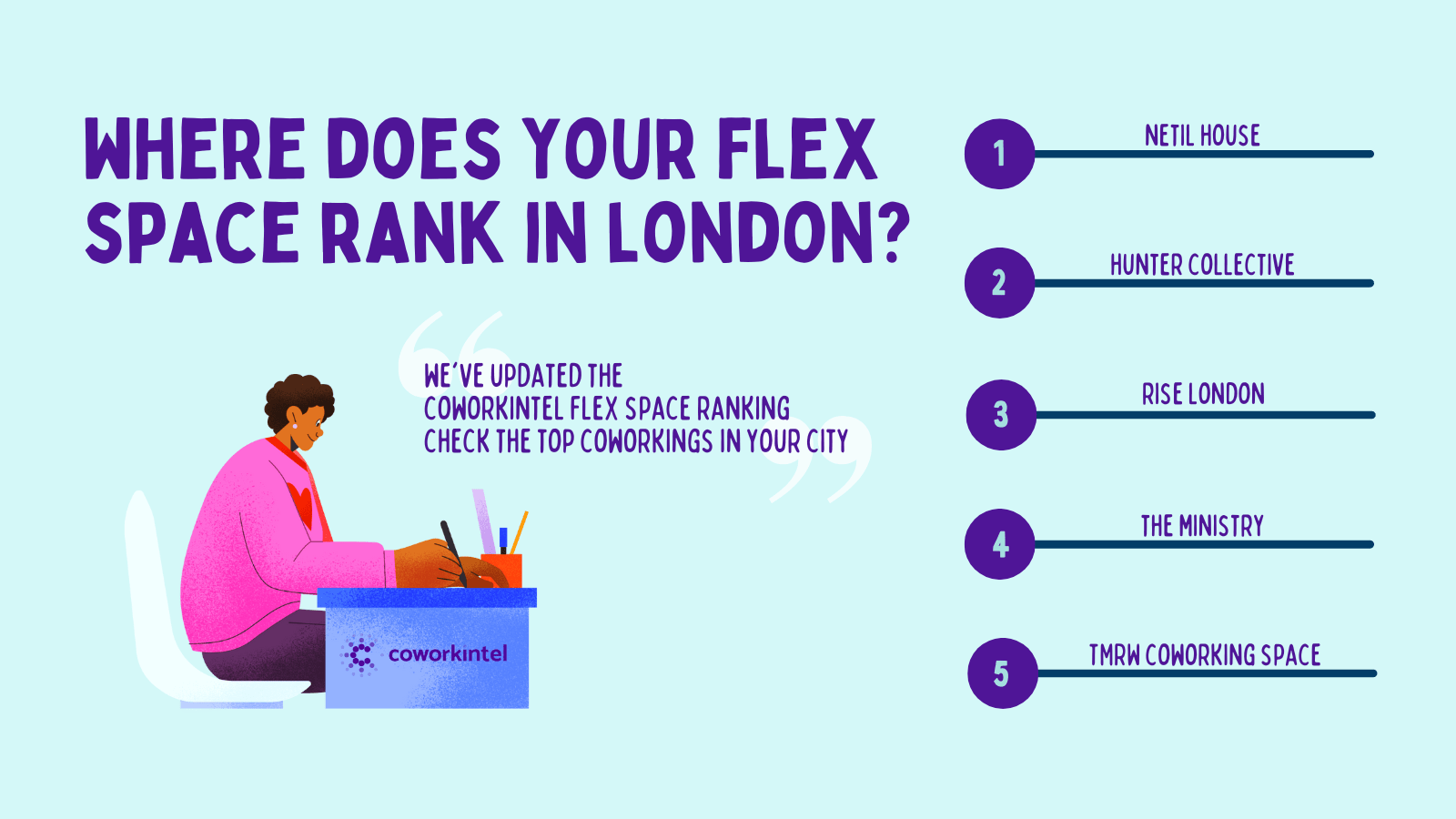 Our new top 5 for London coworking spaces is headed by Netil House, and followed but Hunter Collective, and Rise London. The Ministry and TMRW Coworking Space round out the stand out spaces for 2023. Go and find yours!
Where does your flex space rank?
Click here to explore our directory and find where your flexible workspace ranks amongst your competitors.